Most casual China-watchers will have heard of the Chinese tech giant Tencent, or at a minimum, their ubiquitous social app WeChat. The company is China's most valuable by market capitalization at a whopping four point four trillion Hong Kong dollars (US$575B), and is the world's 10th most-valuable (August 2021). For both Dongfang Hour co-hosts, Tencent is also a sort of "Hometown Team", with the company being HQed in the Southern Chinese metropolis of Shenzhen, where your two co-hosts spent a combined ~7 years.
Despite Tencent's massive success on earth, the company is seemingly not satisfied. That is to say, earlier this year, we saw an announcement about plans for a space program. During 2021 World AI Conference in Shanghai on July 8th, Tencent, through its CEO Pony Ma, announced that it would launch a "Star Exploration Program" (探月计划) in collaboration with the National Astronomical Observatories of China (NAOC), a branch of CAS and managing most (but not all) of China's observatories. This includes a large number of optical and radio telescopes, such as the massive 500m aperture radio telescope in Guizhou called FAST, and the largest such telescope in the world.
Astronomy, Data processing, and AI
Astronomy is one of the very data-intensive branches of space sciences, where AI, computer power, and Cloud computing make absolute sense. Imagine the dozens and dozens of professional telescopes, continuously pointing at different areas of the sky and collecting TB and TB of data, and that all need specific processing. Tencent, as one of China's leading tech firms, is clearly in a position to play a role here.
The timing is interesting, as many Chinese tech companies are facing regulatory crackdowns, Tencent among them. Moving into a rather sensitive area like space is therefore a pretty bold move, in particular doing so via an announcement from the company CEO, who is known to be quite a bit more low-profile than some of his peers. During Ma's speech, which was delivered via a Wechat for Business voice message and lasted a whopping 145 seconds, he highlighted the importance of AI in improving people's lives, and highlighted Tencent's emphasis on "sustainable AI innovation".
Last point to note on the World AI Conference and Chinese tech–Robin Li, CEO of Baidu, also gave a speech (in person), during which he mentioned the importance of AI and computing for the Zhurong Rover, and made a connection between the tech involved with Zhurong and the tech required for autonomous vehicles.
Tencent's strong skills in AI and Cloud will definitely benefit the NAOC. It is not entirely clear what's in this deal for Tencent, but considering the amount of data to be processed and the size of the NAOC, this deal represents at the very least a very nice additional big customer to Tencent AI/Cloud services, as well as a good PR event.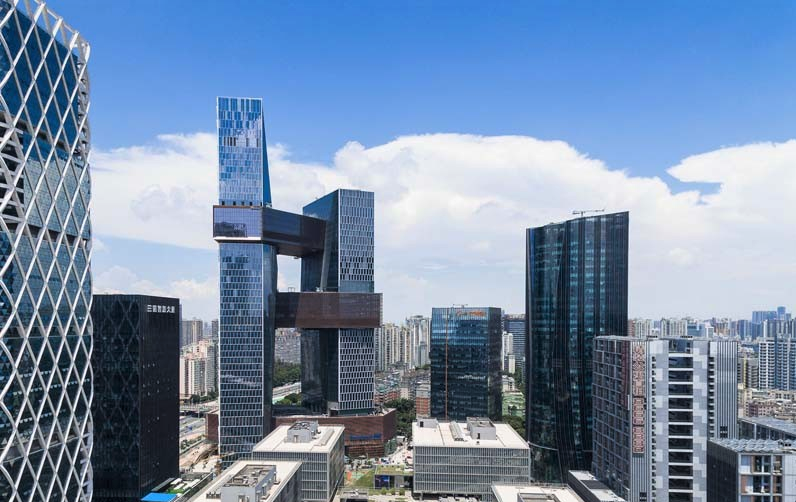 Outside of the relatively recent news, Tencent has been tangentially involved in space before. The company is a major investor in Argentinian EO satellite operator and data analytics company Satellogic, with Tencent having been a major contributor to the company's B-round of funding, raised in late 2019, and had previously participated in prior rounds.
Overall, an interesting development for Tencent.While we are still likely a ways from using WeChat Pay on the moon, we can be pretty sure that China's leading tech firm is going to continue to grow its presence in space.