The idea of enabling a cell phone to communicate directly with a LEO (or indeed GEO) satellite is not a new one, with companies like Iridium, Globalstar, and Thuraya having offered such services for more than a decade. But recently, the topic captured major headlines when the world's most valuable company, Apple, was linked with potentially thinking about direct integration between the iPhone 13 and satellites. This caused not only shockwaves in the west, but also in China.
The Kuo Announcement
To dig in a bit more, a couple of weeks ago renowned Apple analyst Ming-Chi Kuo took the world by storm when he predicted that iPhone 13 would support some satellite connectivity features using the Globalstar LEO constellation. The extent of the satellite connectivity features is still blurry, but Bloomberg hinted that it would probably be limited to sending short text messages to first respondents, in the context of an emergency occurring in a remote area with any traditional 3G/4G/5G connectivity.
Why are we mentioning this on the Dongfang Hour?
Because this news also had an impact in Chinese circles, causing a minor stir. One must understand that China prides itself on being a smartphone manufacturing powerhouse, with 3 of the 5 top global manufacturers being Chinese (Xiaomi, Oppo, Vivo) and with Xiaomi overtaking Apple as the world's 2nd largest smartphone manufacturer in Q2 2021 (in volume of phones sold). So Apple releasing a new pioneering technology in their upcoming iPhones was potentially a hit on the ego.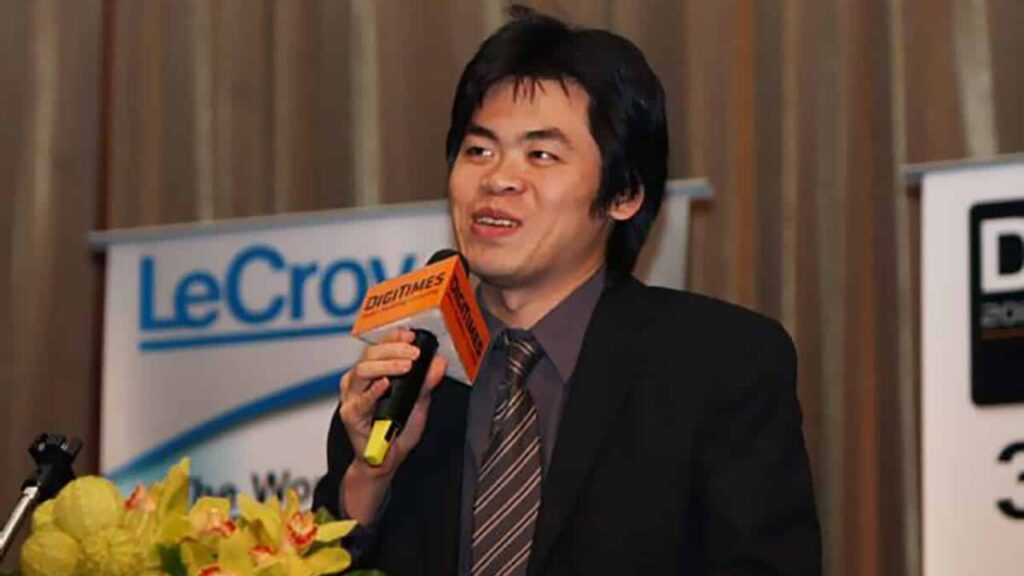 Satellite (Smart) Phones in China
Some Chinese netizens pointed out that there were already Chinese smartphones that supported such features, and that this was notably made possible thanks to China's Tiantong S-band GEO communications constellation, of which 3 satellites (Tiantong 1-01, 02 and 03) are already in orbit since 2016. An example of such a phone is the Tiantong-compatible Linyun YT-8000 smartphone, which also supports 5G frequencies.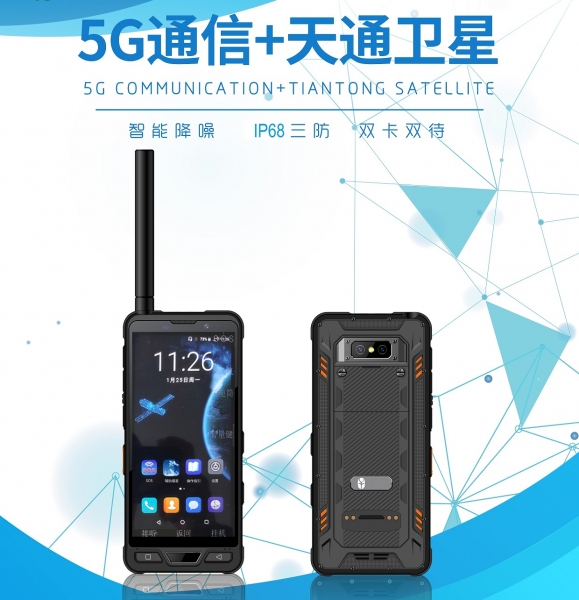 Other netizens nevertheless noted that such phones as the YT-8000 were a different market (see the YT-8000's more "rugged" look, and its thickness at 2.5x that of the iPhone 12). The price point at nearly US$2,500 probably make it a niche product for people working in remote areas, or otherwise enterprises and governments (indeed, these price points and features are more similar to traditional Iridium or Globalstar phones).
And there are also additional limitations compared to the theoretical iPhone 13 satellite features: Tiantong satellites do not have a global coverage just yet, they only cover Asia Pacific (although there is talk of a global coverage with future Tiantong 1-04 and -05 satellites), and the frequencies used are not compatible with European and North American markets, which already use the same frequencies as Tiantong for other applications.
Finally, Tiantong is a GEO constellation, at 36000 km of altitude, compared to GlobalStar or Iridium which are LEO constellations. This means that any antenna supporting Tiantong will have to have a significantly higher gain, meaning potentially higher costs and bulkier phones. Another consideration related to GEO is latency, which is around 400ms return, or about 4/10 of a second, due to the 36,000km per-way journey to GEO and back. While 4/10 of a second is not devastating, it is certainly too long for online gaming, and can be perceptible and sometimes annoying on phone calls.

A possibly more credible candidate for "China's 5G + satellite smartphone" could be the upcoming Huawei Mate 50, which was reported by the Chinese media to potentially support similar emergency messaging features as the iPhone 13. But this time, the technical enabler for satellite short messages is the Beidou-3 constellation.
Beidou-3 is composed of 24 MEO, 3 GEO and 3 IGSO satellites. It provides the classical satellite navigation and positioning services similar to GPS, as well as more precise positioning services (RTK, PPP, SBAS, …). But one unique feature of Beidou-3 compared to other satnav constellations is that it enables a global coverage of a short messaging system, limited to 1000 Chinese characters in China & the Asia Pacific area, and 40 Chinese characters beyond that.
Beidou-3 chips enabling such two-way messaging applications were reported to now be below 3W of power consumption, making their integration in smartphones possible. In a recent report on September 2, CCTV mentioned that such smartphones would hit the market before the end of 2021.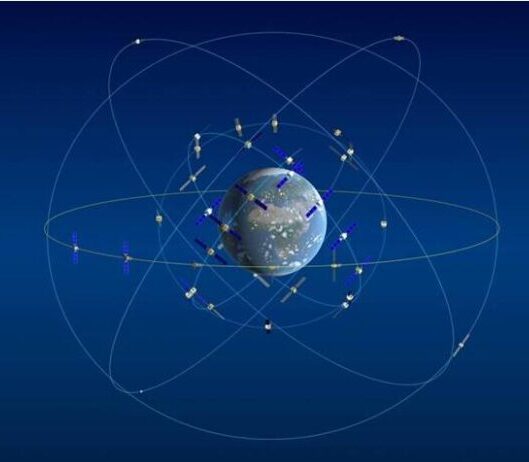 Other Satellite Phones in the West
In the West, the idea of integrating existing smartphones with satellites has been around for a little while. As early as 2013, mobile satellite operator Thuraya released its SatSleeve product, a sort of encasing that can be put onto existing smartphones and enable them to connect to Thuraya MSS satellites, also in GEO. Similar to Tiantong phones, the SatSleeve is designed to be low bandwidth, but it is interesting in that it can integrate with a standard iPhone or Android.
More recently, Apple is not the only alleged satellite-to-smartphone integration plan. Among others, a company called AST Space Mobile has plans for integrating its planned LEO constellation directly with cell phones, aiming to provide global broadband connectivity. AST has partnered with Japanese mobile network operator Rakuten, and claims to have many patents related to the technology.
The plan is considered technologically very tricky if not downright questionable, but investors have seemingly shrugged it off, with ASTS trading at a market cap of more than US$2B. As a point of comparison, satellite operator Eutelsat, with revenues of ~US$1.5B per year, and with a global fleet of satellites, is worth around US$2.5B. That is, a largely paper company that plans to build a technology we have never seen before is worth nearly as much as the world's third-largest satellite operator. Efficient market hypothesis may have gone out the window, but apparently investors are very keen on direct communication between satellites and smartphones. In addition to ASTS, we have also seen rumors of Starlink planning a direct-to-cell service, though this is not confirmed.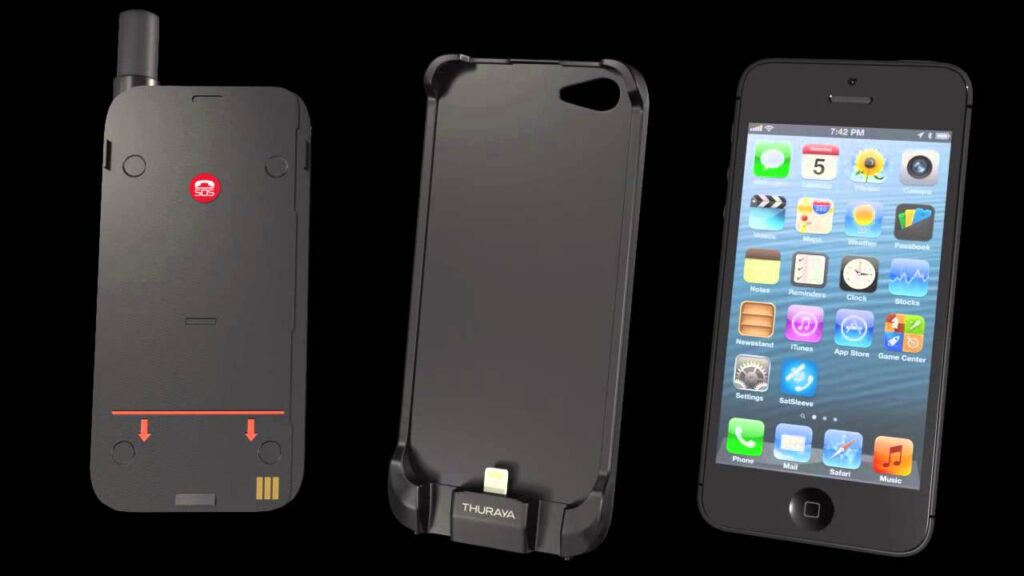 Conclusions
Moving forward, we are likely to see several trends continue. First, the internet is going to continue to become more mobile-oriented as smartphone ownership and use increases. Second, LEO broadband constellations are likely to continue deploying, at least for a few more years. The long-term prospects for LEO broadband, and also for satellite-to-phone broadband communications, are both uncertain, but for the short-medium term, it appears to be an important enough opportunity to where investors are going to continue pouring money into these ventures.