The Chinese commercial space industry has been booming over the past 5-6 years, with dozens of companies created every year. Many of them have very ambitious plans, most of which are still in the R&D phase. Yet, a relatively small number of companies have already achieved tangible success – Guodian Gaoke (国电高科) is one of the few that have.
Guodian Gaoke's IoT constellation plans
Based in Beijing, Guodian Gaoke is a Chinese commercial space company building a Low Earth Orbit (LEO) Internet-of-Things (IoT) narrowband constellation that goes by the name of "Tianqi" (天启, pronounced "Tian Chee"), which aims at enhancing connectivity and efficiency through smart, connected devices. The company has established a satellite application joint laboratory with the Beijing University of Posts and Telecommunications as well as with Beihang University. It was founded in June 2015 by Lu Qiang (吕强) and Zhang Jinwu (张进武), both former SOE employees. Lu Qiang, current CEO, is specialised in IoT and is presently the director general of the China Satellite Internet of Things Industry Alliance – which can explain why the company is part of the Zhongguancun IoT Industry Alliance. He has previously been in charge of designing China's first high-capacity Ka broadband satellite and of other major projects, including at the China Academy of Space Technology (CAST). Zhang Jinwu, director of the Investment and Finance Department, also has an interesting background: after undergraduate studies at the Army Academy of Armored Forces, he subsequently pursued a master's degree at the China Astronaut Research and Training Center and an MBA at the China Europe International Business School. If Zhang Jinwu worked for the PLA, he also has experience in the private/commercial sector as he worked in asset and investment management.
Unlike many companies planning to build constellations, Guodian Gaoke has already put 14 satellites in orbit out of the 38 satellites planned to be launched, and has thereby completed the "first phase" of the constellation deployment (in July 2021). Guodian Gaoke's 14 operational satellites in orbit enable a fly-over every 1.5 hours (and consequently an update of a given sensor's status). This frequency is deemed sufficient for most applications of industry verticals targeted by the Chinese company, which means that Tianqi satellite services can now be commercialized. In a second step, Guodian Gaoke aims at completing the entire 38-satellite constellation by the end of 2022, enabling more receivers on the ground to be connected as well as shorter revisit times.
Business model and future development
In terms of customers, the constellation plans to serve verticals such as smart agriculture, environment conservation, electric grids, coal mining, container transportation and other such industries that need to deploy a multitude of sensors to monitor the state of various parameters. Applications cover both the civil and military realms, and are often implemented in remote areas, including at sea. Partner companies include China International Marine Containers (CIMC), a leading supplier of logistics solutions, China Unicom (telecommunications), China State Shipbuilding Corporation (CSSC), CLP (Electric power industry), Lenovo (technology), as well as the Chinese Academy of Agricultural Sciences – among others.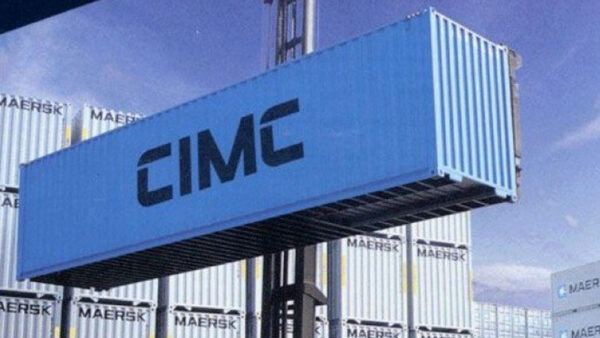 The company also seems to have strong ties with local governments. Over the summer of 2021, Gaodian Gaoke has collaborated with the cities of Jiaxing (Zhejiang), Yan'an (Shaanxi), and Ruijin (Jiangxi) – three "red cities", important in the history of the Chinese Communist Party, and after which the company named three of its satellites: the "Jiaxing" satellite was launched on June 18, the one named "Ruijin" on July 19, and another named "Yan'an" is about to be put in orbit on September 20. As a side note, the launch of Ruijin marked the completion of the first phase of its IoT constellation. Although little information can be found on such cooperation, the goal seems to be the development of "red cultural tourism". It is also important to note that cooperation between the three cities appears to aim at boosting economic development and promoting the local space industry, including satellite IoT applications. While the collaboration between these parties is rather nebulous, generally speaking having city governments on your side in China is a good business practice.
Guodian Gaoke's constellation in the grander scheme of things
While Guodian Gaoke may be one of the few commercial space companies that have already achieved some level of success in building a satellite constellation, it may also soon face strong local competition. Notably, the Xingyun constellation project, spearheaded by the China Aerospace Science and Industry Corporation (CASIC), could indeed become a formidable competitor in the future. Sometimes called the Chinese Iridium, Xingyun is a narrowband LEO constellation under development that will be composed of larger satellites and planned to operate at a relatively higher bandwidth compared to Guodian Gaoke's Tianqi. Consequently, Xingyun may be able to provide more integrated services to clients with higher requirements – e.g., companies in the oil and gas industry, but potentially at a higher price. It may be pure speculation, but it is reasonable to believe that in the end, despite some possible overlap between the higher-end customers of Xingyun and Guodian Gaoke's lower-end clients, the two companies may not be in any direct competition.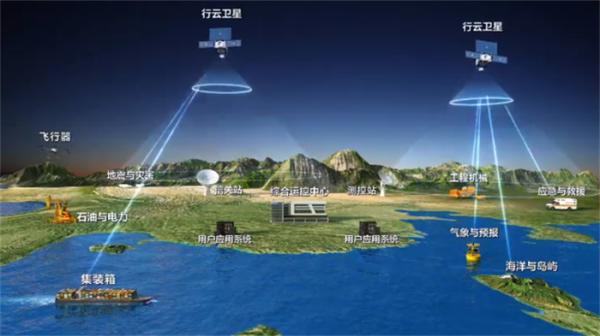 Until the completion of Xingyun, China will not have a state-owned global LEO narrowband constellation. Guodian Gaoke may be able to capitalize on the first-mover advantage it enjoys on the market to secure contracts and further develop. Definitely a company to keep an eye on!