China's commercial launch sector is a crowded market. With more than 20 companies having been founded since the industry opened to private capital in 2014, the question of "China's leading commercial launch company" is one that can be answered in many different ways with many different launch companies being the answer.
Some might say Expace is undeniably China's leading commercial launch company. Having completed 12 successful launches of its Kuaizhou-1A rocket, Expace has surely been the most successful Chinese commercial launch company in terms of the number of satellites put into orbit.
But many would point out that Expace is effectively a subsidiary of state-owned enterprise CASIC, and that they are not really "purely commercial". Others might also point out that Expace's 12x successful launches are of a relatively simple, solid-fueled rocket, while other companies like Landspace, Deep Blue Aerospace, and iSpace have made more progress in more efficient and powerful liquid-fueled rockets. Ultimately, there are a handful of different companies that could reasonably make a case for the title of "China's leading commercial launch company".
Recently, Galactic Energy added a big accomplishment to its case when it completed the 2nd successful launch of its Ceres-1 rocket in December last year, putting multiple commercial satellites into orbit including two Golden Bauhinia satellites for EO constellation HKATG. The company plans for a 3rd Ceres-1 launch in the coming months, and is working towards batch production of its Ceres-1.
At the same time, Galactic Energy is developing its Pallas-1 medium-lift liquid-fueled rocket, which it expects to debut in early 2023 (according to the latest update at CCAF 2021).
Soon after the launch, Dongfang Hour had the opportunity to interview one of Galactic Energy's superstar employees, Systems Engineer and Purdue University Alumni Mr. Liu Hong.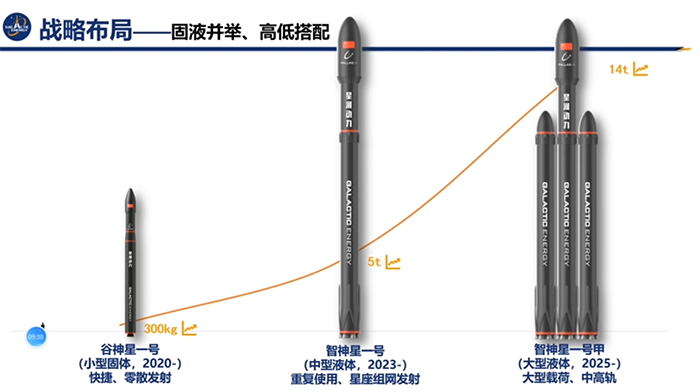 Our Interview with Liu Hong
Dongfang Hour: Congratulations on the recent launch of the Ceres-1! Before digging into some information on Galactic Energy, can you tell our readers and listeners about your background?
Liu Hong: My name is Liu Hong, I am a systems engineer at Galactic Energy. My responsibility is to provide configuration management, design tradeoff studies, and interfaces definition during design, validation, verification, and flight test phases of Ceres-1 launch vehicle, in order to achieve balanced results that fulfill the defined needs and requirements within constraints. I collaborate with structural engineers, electrical engineers, propulsion engineers, and many other colleagues in our team.
DFH: The recent Ceres-1 launch is a big success, it's the second success in a row, and the first Chinese commercial space company to complete two successful launches. How does the second successful launch change things for Galactic Energy, and what are your future plans?
LH: Yes, this is the first time a commercial space company in China has achieved two successful launches into orbit, which has two important meanings for GE. First, not only has the successful launch enhanced the confidence of China's private space companies, but also China's entire society. Up to now, China's private space companies have made several attempts to launch into orbit, but the success rate has been relatively low as compared to well-established launch providers at home and abroad.
People have been expecting China's private launch providers to address the shortage of launch services for small satellites, and to contribute more to the national space capabilities. The recent success has great importance in building confidence in reaching these goals.
Secondly, for a private space company to be self-sustainable, mass production is a crucial step. The second successful launch of the Ceres-1 rocket has importance in this regard. Furthermore, the recent success is a milestone for China's private space industry, as it has marked a turning point from experimental launch phase to full commercialization of the launch vehicle. This experience will be valuable for other Chinese commercial space companies as well.
DFH: Just to expand a tiny bit on that, are you able to reveal to us any future plans for the Ceres-1 after this successful launch?
LH: Sure. We are planning 5 launches in the next year, all of them will be Ceres-1 launches, and we are actively preparing for the next launch.
DFH: China has 4 launch sites, and the only coastal one is currently Wenchang. We have also seen recently the city of Ningbo building a commercial launch site, and Wenchang has started talking about making their launch site more commercial. Does GE plan to launch from any of these future launch sites?
LH: There are two types of launch vehicles being developed at GE, one is Ceres-1: a solid-fueled rocket, and the other is Pallas-1, which uses (liquid) kerosene. For Pallas-1, we are planning to launch from a variety of Chinese launch sites, including Wenchang. We are designing the rocket to be suitable for launch from different parts of the country. For the Ceres-1, we are currently launching it from Jiuquan Satellite Launch Center, and we are preparing it for sea launch in the future, which enables us launch it to low inclination orbits, opening up more opportunities to provide customized launch services.
DFH: Can you talk a little bit about the supply chain for rocket manufacturers in China? Has this also evolved as more systems-level launch companies have been founded?
LH: There are a lot of suppliers in China, both state-owned and private. Before the emergence of private space companies, there were already a lot of state-owned suppliers with very good, reliable products. As a private company, we can definitely leverage the resources of established companies. On the other hand, there are a lot of private companies that have emerged in recent years in China, ranging from propulsion to telemetry, and the quality of their products is steadily improving. In general, we have a broad range of options for suppliers, including both state-owned and private companies.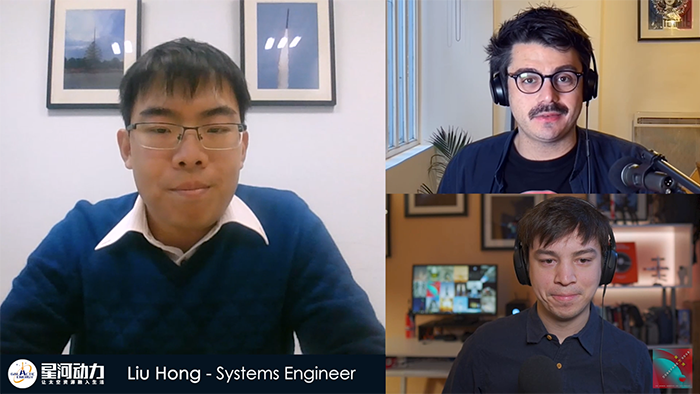 DFH: You are planning 5 Ceres-1 launches in the coming year. What market do you see for the Ceres-1, and for these 5 launches? And how to differentiate from all the competition?
LH: Different rockets are designed for different demands. The liquid-fueled Pallas-1 can carry multiple satellites in a single launch, and has large lift capabilities, so like a bus, it is capable for deployment of constellation networks. On the other hand, the Ceres-1 has relatively smaller launch capabilities, but it can provide flexible and more responsive launch services, like a taxi. Ceres-1 is particularly suitable for scattered launches of microsatellites, or to replace satellites in a constellation. Basically, the two launch vehicles serve different purposes.
DFH: Another question on markets: do you believe that there is a significant market for Galactic Energy outside of China? If so, can you tell us if GE is trying to develop launch services outside of China?
LH: Of course, we are constantly preparing our launch for overseas customers, and I do think Chinese commercial launch providers will have a market overseas. Galactic Energy is able to provide well-planned launch services for customers both domestically and abroad. In fact, we have received a lot of foreign inquiries recently as a result of successful launches.
DFH: Galactic Energy is a Beijing-headquartered company, with Beijing being the center of the Chinese space industry. But, the company has also set up a secondary presence in the city of Jianyang, Sichuan. Why did you choose Jianyang, and what are your plans there?
LH: The main reason is because Galactic Energy has received policy support from many local governments, and Jianyang is one of them. We are in close collaboration with many local governments, and we are very grateful for their support.
DFH: This makes sense, and for your fun fact of the day, Jianyang, Sichuan, is also home of the world's first Haidilao hotpot! Check it out next time you're there!
So What Next?
We now have 5 (5!) Ceres-1 launches to look forward to in the coming 12 months, and the Pallas-1 appears not far off.
Galactic Energy will need to move very quickly to maintain their case for China's leading commercial launch company. This year we expect to see the debut of rockets such as Landspace's Zhuque-2, iSpace's Hyperbola-2/Z, and the ZK-1A from CAS Space, among others.
The second successful launch of Galactic Energy's Ceres-1 was unquestionably a major achievement for the company, and for Chinese commercial space. That said, one of the most exciting things about the sector is how quickly everything moves, so Galactic Energy will need to innovate quickly and relentlessly in order to maintain their lead domestically. Based on our talk with Liu Hong, we are optimistic!