Earth Observation (EO) satellites come in many shapes and sizes. From the shoebox-sized Dove satellites from US-based Planet Labs to the several thousand kg LandSat satellites launched by NASA, there are a lot of ways to obtain visual data of the earth from above.
While most EO satellites would tend to use optical technology (effectively cameras/lenses in orbit), an increasing number are using synthetic aperture radar (SAR), which uses radio waves to scan a land area, and then analyses the return signal to understand what type of data is being captured. As more companies enter the commercial space sector, we have seen a rapid increase in dedicated SAR constellations. While several of the leading players have come from the west, we have seen a huge amount of interest for SAR in China, with investors, government, and commercial space companies gearing up for what can only be called the SAR Wars.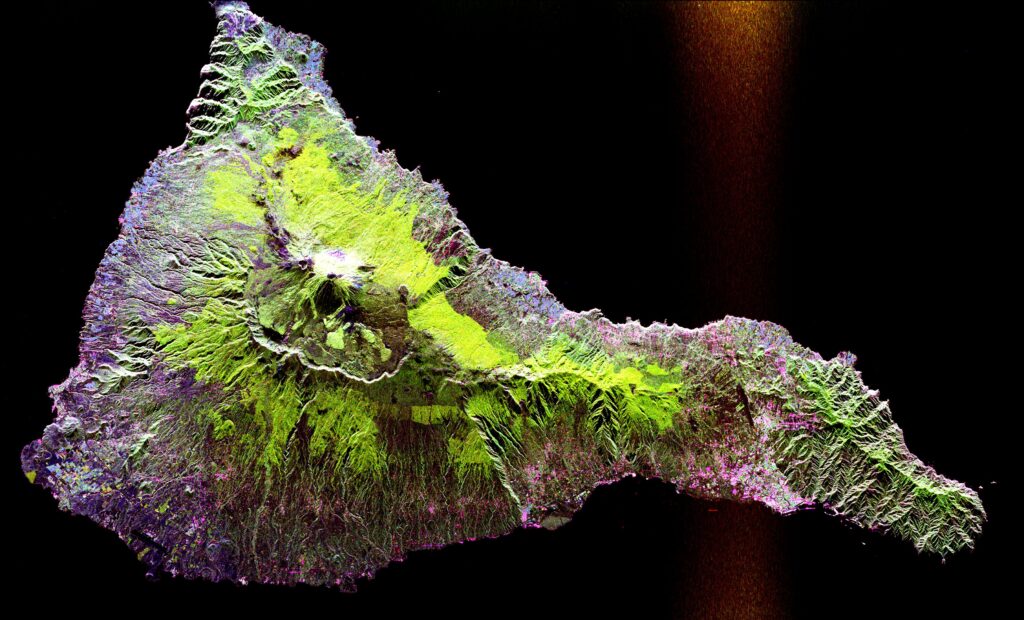 What is SAR?
SAR is a type of radar that can be used to capture images, usually using either an airplane or a satellite. Compared to optical EO, SAR has several advantages, including being able to gather data at night and being able to see through clouds. Disadvantages include the use of radio waves rather than optical, which can limit the resolution.
The earliest uses of SAR for earth observation occurred in the 1950s and were primarily for military use. More recently, SAR was used on such missions as Magellan, which in the late 1980s and early 1990s captured the first images of the surface of Venus, using SAR to see through the planet's famous cloud cover, and on Cassini-Huygens, which used similar technology to capture images of Titan, a moon of Saturn.
Today, SAR is no longer the privilege of space programs, with a variety of commercial companies developing SAR satellite constellations, most notably Capella Space, ICEYE, and Airbus's TerraSAR-X satellite. With significant investment being put into western SAR programs, it should come as no surprise that China has recently seen the rise of SAR.
SAR in China: The Early Days
Like the west, before China was launching SAR satellites, the country developed SAR technology on aircraft. As we found out from Dongfang Hour listener WB Young, there were experiments conducted in the 1980s at the East China University of Science & Technology and the "14th Institute", which we believe to be a reference to CETC or a predecessor. These tests were apparently involving an Ilyushin-14 aircraft, which carried the SAR instruments and captured various imagery in what was likely China's first use of SAR.
The first SAR satellites launched by China are most likely several of the Yaogan series of satellites (遥感卫星). Translating to literally "remote sensing satellites", the Yaogan constellation is comprised of several dozen EO reconnaissance satellites, many/most of which are believed to be for military use. These satellites began launching around the mid-2000s, and have continued since then. The first confirmed civilian SAR satellite launched by China was the Gaofen-3 satellite (pictured above), launched in August 2016 and manufactured by the China Academy of Space Technology (CAST).
As China's commercial space sector has grown by leaps and bounds since 2014, we have begun to see commercial companies adopting SAR technology.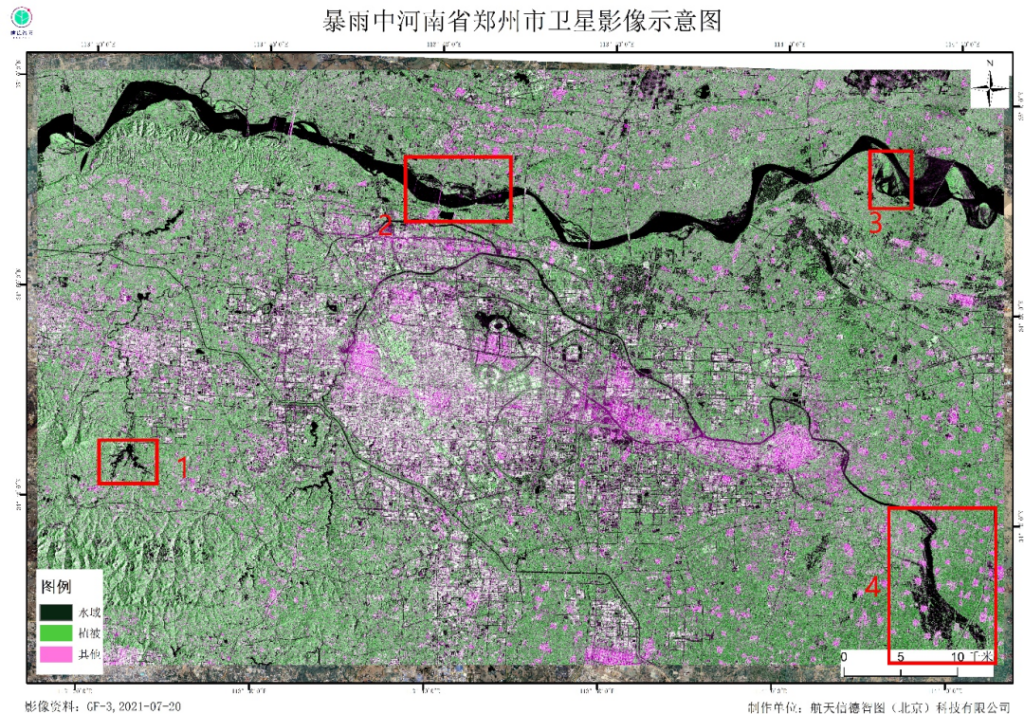 "SAR Wars": China's Commercial SAR Companies
Earth Observation is a major vertical in China's emerging commercial space sector, and SAR is itself a major sub-vertical of EO. Recent years have seen not less than 5 companies announce plans for their own SAR constellations, and several more announce plans for manufacturing SAR satellites for other companies.
Most notably, July 2021 saw an agreement between Chinese remote sensing data analytics company PIESat and satellite manufacturer Galaxy Space, with this following an earlier agreement between PIESat and CAST for "more than RMB 200M". Both agreements involve a 4-satellite SAR constellation being built for PIESat, with CAST likely the main contractor, and Galaxy Space likely playing a supporting role. The constellation also involves the CAS Aerospace Information Research Institute, (中国科学院空天信息创新研究院, aka 空天院), an institute of the CAS that is known for its ability in SAR payloads and SAR data processing.
While PIESat's constellation may be the most noteworthy, it is far from the only SAR project in China today. Other SAR projects we've heard of recently include:
The MINISAR constellation from Spacety. Probably the most advanced and mature SAR project, with one SAR satellite the Haisi-1 already in orbit since December 2020. It is unclear at this stage if all future MINISAR satellites will form an independent constellation or if MINISAR is just an independent SAR satellite product from Spacety.
Minospace seems to have also developed a SAR variant of their MN200 satellite platform (called MN200SAR)
The Shandong Institute of Industrial Technology also launched the Qilu-1 SAR satellite in April 2021, manufactured by Shanghai Microsate (see DFH 26 April – 2 May).
Commsat announced a number of open job positions related to SAR during summer 2021. Up to now, the company has not made any major SAR-related announcements, but they are apparently building a team.
Beijing Smart Satellite, which in August began a first batch of electronic tests & simulations on their Zhixing-2 X1/X2 satellites, the first two in their "Silk Road Constellation". Smart Satellite plans to complete acceptance tests by the end of 2021 and launch both satellites in the first half of 2022. In parallel, the company has been developing and trialing the Shengjing No. 1 (盛景一号) airborne SAR payload on UAVs, with the most recent trial taking place in May 2021
F.Squares Technology, China RS, Zhuhai Orbita and Beijing Smart Satellite are also reported to have an interest in SAR satellite capabilities, with Smart Satellite also claiming to have a collaboration with European SAR satellite operator ICEYE.
The move towards SAR in China is hardly surprising, and not just because the global players are doing it. SAR data is extremely useful, as the satellite images of the Henan flooding proved earlier this year, during which time almost all Chinese data analytics companies reported getting their data from Gaofen-3, China's first civilian SAR satellite launched in 2016. As well, Chinese SAR capabilities over the country are quite scarce today (excluding the military Yaogan series), with this being one of the relatively few gaps in China's space infrastructure, and thus a topic of emphasis by Chinese space planners.
The Future for Chinese SAR
By almost any measure, commercial space in China has entered a rapid growth phase. A plethora of launchers, satellite manufacturers, and other companies have entered the market, developing a wide variety of technologies and applications. Among technologies being developed, one of the hottest topics today is SAR, with investors, startups, and government supporting its development.
Moving forward, international markets will see increased competition from Chinese SAR satellite operators, in a similar dynamic to optical EO companies today. Helped by Chinese government policies related to weather monitoring, EO application development, and related areas, China's SAR companies are likely to develop rapidly, with collaborations such as the aforementioned PIESat, Galaxy Space, CAST, and CAS project allowing for rapid deployment due to multiple stakeholders with diverse capabilities. While it is certainly too early to call a winner in China's SAR Wars, we can be sure of one thing: the SAR Wars have begun, and they will be intense.
Bonus Material! For more information on SAR, check out the Dongfang Hour Episode 45, where we unpack China's SAR Wars and the PIESat/Galaxy Space/CAST/CAS tie-up.